March 3rd, 2009

Dear Friends of New Village Press,
What a dramatic new year this is, as we turn the great wheels of Change with a capital C!
In keeping with our country's spirit, New Village is happy to release our eleventh original title—Arts for Change: Teaching Outside the Frame by Beverly Naidus.
Artist, writer, university educator, Beverly Naidus takes a fearless look at the evolution of socially-engaged arts taught in various educational settings. We learn the ins and outs of her own feisty career, ways she engages her students with their conscience, and the courageous paths of more than thirty teaching-artist colleagues she interviews.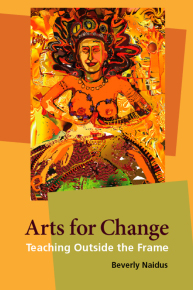 Lucy Lippard writes about Beverly and the book: I have long admired her commitment to an alternative path in teaching art and social justice without contradictions. Her personal and political odyssey, and the thumbnail portraits of her artist colleagues/mentors offer an illuminating glimpse beyond the academic curtain.
Beverly just premiered Arts for Change at the College Art Association conference in Los Angeles. Advance release copies are available now from New Village Press; available in bookstores soon.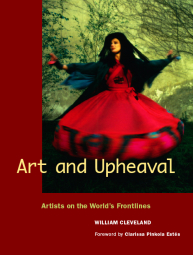 In keynote talks around the country and beyond, author Bill Cleveland has been inspiring audiences with the stories of his latest title—Art and Upheaval: Artists on the World's Frontlines. Here are artists risking their lives to bring about social change. Bill sang in his appearance at the Los Angeles Public Library's ALOUD series and, on Seattle Public Radio, shared what sparked his eight-year journey to four continents to meet and work with the artists he writes about. The new Spring issue of Yes! Magazine features a two-page review of Art and Upheaval with links to an online annotated slideshow of color images from the book.
The indefatigable Louise Dunlap, activist and author of Undoing the Silence: Six Tools for Social Change Writing is conducting three to four writing workshops per month, including this week in Ethiopia for Oxfam Canada.
James Jiler, author of Doing Time in the Garden: Life Lessons through Prison Horticulture, is featured in a new 90-minute documentary film called Dirt!, which previewed at the Sundance Film Festival. In the book and movie, Jiler gives us the inside story about prisoners and former prisoners of Rikers Island Jail who grow new lives by learning the skills of gardening. James has recently taken this vocational training model to Florida, developing GreenWorks, a green-collar jobs re-entry program run through ArtSpring's Arts-in-Corrections Initiative for Florida's state prison system.
Mat Schwarzman, author of the Beginner's Guide to Community Based Arts (soon to go into its 3rd printing!)  just announced his Crossroads Project's Annual Professional Development Exchange (XX) in New Orleans. This year's theme is "Performing Adulthood: Theater, Youth Development & Social Change". Youth and adult staff are invited May 17–19 to this intergenerational laboratory of workshops, discussions and presentations. Segments of it will be led by energetic teen members of Creative Forces.
And Arlene Goldbard, author of New Creative Community: The Art of Cultural Development has been making a reasoned ruckus for arts in community on the national political front. Read our blog about her "New New Deal" articles that point the way to a new WPA for cultural workers. Go Arlene!
We continue to be inspired by the creativity and verve of our activist authors! A big huzzah, too, to our brilliant interns, Amanda Bensel, Pepper Luboff, and Ilya Bernstein—look for their bylines in our blog.
And thank you, Dear Readers, for using our books in your classes, blogging about your favorite titles, and for being such loyal and enthusiastic fans! I look forward to seeing many of you at conferences this season and next.
In community,
Lynne
Comments Off

on New Village Press News