June 25th, 2008
by Daria Fisk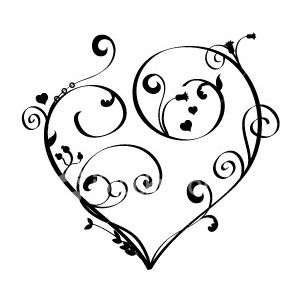 From January to June back in 1990, the rural town of Wendell, Massachusetts, set about to find out what people especially loved about their town. Questionnaires were prepared and volunteers from Boy Scouts to seniors gathered to distribute the questions to every household in the town of 850-900 residents.
Since you don't likely know Wendell, I'll just share that in this area Wendell is thought of as a little off-beat, (maybe more than a little)—a place where people aren't afraid to try things, where handmade houses abound, and yet where driving through town, you'd think of a typical small New England village with Town Common, simple white clapboard church with steeple, farms, woods, fields, neighbors. Not ostentatious or self-important and a little off the beaten track as well. Not actually the kind of place you think of as being surveyed about itself. But surveyed they were, partly instigated by behind the scenes resident and activist, Michael Idoine, that many around here know as a chief opponent of the highway, Route 2, trying to reroute itself as supposedly bigger and better right through the Wendell State Forest that lies on the eastern edge of the town and for now, anyway, buffers it from the highway… a fight that he and others won, by the way.
Anyway, townsfolk surveyed were queried about their age, how long they'd lived in Wendell, etc., but also about what places they went to most often, what buildings were most memorable, what landmarks they used to give directions or to orient themselves and others, plus what characteristics they really valued in the town, or not, and why, including comments on their feelings about the qualities they felt Wendell embodied. They were asked about what made Wendell feel like home or made them feel rooted there, too… matters of the heart.
The survey was much more narrative and qualitative than we might usually think of in town planning and resulted in a beautiful heart map of the town. They published about 100 copies of the study and map and distributed them throughout town. In a town of 850+, fewer than 20 percent responded, but some did so at length, to an already lengthy survey. Turns out the town hall, town common and town center (all right together), were really high on people's heart lists, with 70 giving them the full heart staying power. Ponds were high too, and indeed, one pond was later bought by the town. When I asked if the heart map made a difference in that purchase, town selectman and early heart map instigator and co-conspirator, Michael Idoine, said, in typical New England understatement, "Couldn't hurt."
Michael, whose background is in regional planning (which he somewhat decries now as too codified and missing the point oftentimes of what really matters), said that the Planning Board often references this study as an indicator of what people care about and want, though they haven't integrated it into their regulatory process and it doesn't have any muscle in terms of protections for favorite places against incursions or the like.
Michael thinks now in hindsight, it would have been good to think how they might use the study and build in actually giving it some clout. For anyone interested, the idea was based on a study by Randy Hester for Manteo, North Carolina, on Roanoke Island, and the actual survey was carried out by Walt Kudnofsky of the Conway School of Landscape Design and Molly Beves.
________________________________________
Daria Fisk coordinates Labor/Management Workplace Education Programming at the University of Massachusetts. She is a former professor of architecture at the University of Texas and current host of the radio show, Upfront with Daria Fisk (WMUA 91FM, Amherst) which covers social justice, union struggles, and student labor action projects.